Southern Costume Company
951 Lafayette Street
(504) 523-4333

Want to rent a costume from a movie filmed in New Orleans? Southern Costume Company is the place for you. With costume rentals for all occasions, you'll feel like a movie star just walking into the place. If you'd rather be original, they offer custom costume services, tailoring services, and supplies. Everyone will be asking you where you got your costume this Halloween.
Featuring 9,000-square-foot facility with space for wardrobe design, private office space, wardrobe storage, ample fitting rooms, and wardrobe supplies.
Humbug Costumes
2707 Williams Blvd
(504) 469-3339
Your one stop year round costume shop in New Orleans! From ball gowns to prom dresses to dancewear to costumes, Humbug is a mega resource for all things dress up. There's also a wide selection of accessories, from tights to masks.
Humbug Costumes has been the number one destination for over 40 years in the metro area for costumes, wigs, makeup and accessories. Whether you're shopping for do it yourself pieces, specific costumes or have a themed event to attend, we have everything you need.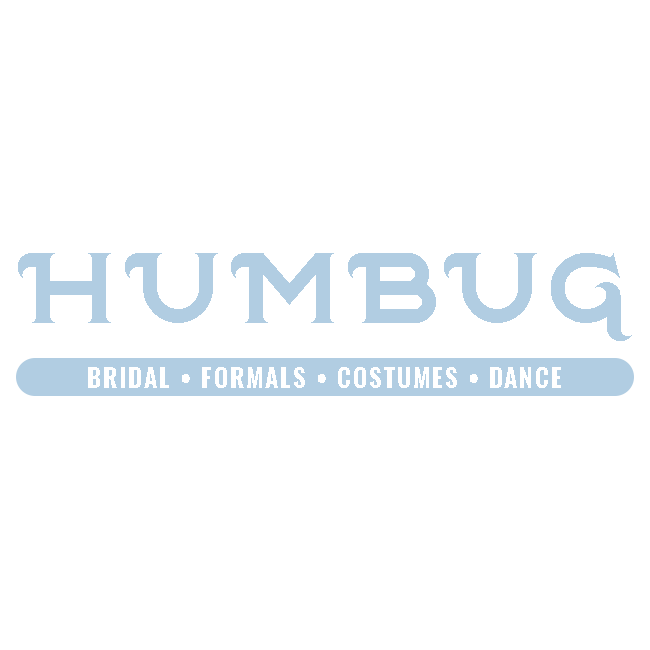 FRENCH QUARTER
COSTUME SHOP
Nikki's French Quarter
Halloween Store
107 Chartres Street
(504) 302-2095
Boutique French Quarter costume store selling a plethora of costumes, masks, costume accessories, props, novelties, balloons, party supplies, make-up, body paint, colored contacts, wigs and Halloween decorations.
Nikki's French Quarter Halloween Store is your first and only stop for all your costuming needs. Let us bring your inner character to life today.
Miss Claudia's Vintage
Clothing & Costumes
4204 Magazine Street
(504) 897-6310
Funky secondhand clothing store showcasing vintage pieces and costumes in a compact setting. Summer fun. Social outings. Disco drag!
Great spot for thrifting and vintage escapades and goldmine finds! Outside it looks unassuming; inside is a treasure trove of goodies.
Buffalo Exchange
4119 Magazine Street
(504) 891-7443
Buffalo Exchange is another resale boutique which functions as a great last-minute costume emporium. What's great is you can kill multiple birds with one stone: clean out your closet, bring in a few clothes to trade, and get a credit towards a stellar Halloween costume.
The New Orleans Costume Center
2716 Royal Street
(504) 264-1008
Handmade Halloween!
Shop handmade costumes and accessories created by the local artists in our Costume Maker's Guild. Featuring costumes and accessories and costume supplies.
Hire a designer for your costume idea.
Restoration Thrift
2025 St. Claude Avenue
504-322-2643
New Orleans' premier boutique thrift store where new items hit the floor daily. Find your thrift treasures before someone else finds theirs. Funky, affordable, and clean. Visit us at the corner of St. Claude and Frenchmen. Featuring amazing customer service, new inventory every day, unique items and unbelieveable deals. Shop and/or donate items.
GinaWare Costumes and Clothing
4429 Bienville St.
(504) 722-0027
This Mid-City costume and vintage store is a go-to stop before Carnival season and Halloween. Both women and men can also find everyday wear and flamboyant-but-practical going out clothes at reasonable prices. The proprietor is known to offer refreshments to shoppers, helping to create a festive atmosphere within the store itself.
Prima Donna's Closet
1212 St. Charles Ave.
504-522-3327
Boutique offering our beloved tourists a look into the closets from the savviest fashionistas in the Big Easy! Find new contemporary fashions from new designers and trendy vendors on consignment.
Inventory changes daily in this unique stop for the boys! We also offer a variety of costumes, masks and wigs!
Bootsy's Funrock'N
3109 Magazine Street
(504)895-4102
Self described as a 21st century dimestore, Bootsy's Funrock'n is a totally fun and fashionable boutique located on Magazine Street. Bootsy's is all about having a great time and providing its customers with the coolest products at the best prices! The store sells retro toys, collectible items, unique trinkets, and custom-designed t-shirts. Anything you can imagine can be found at Bootsy's, so be sure to stop in!
Uptown Costume & Dancewear
4326 Magazine Street
(504) 895-7969
Compact store filled with a huge selection of costumes, dancewear & accessories such as wigs & hats.
Uptown Costume & Dancewear is your one-stop emergency shop for anyone caught completely unprepared for Mardi Gras, Halloween or any other occasion that calls for a disguise.​
Dark Garden Corsetry
3528 Magazine Street
(504) 417-9751
A boutique specializing in corsetry and accoutrements inspired by yesteryear and informed by modern lifestyles. In addition to house-made corsets and custom wedding attire, we offer an extended range of sizes and skin tones as well as jewelry, stockings, hats and accessories sourced from New Orleans and beyond.
Boutique du Vampyre
709 St. Ann Street
(504) 561-8267
Sanguinarians rejoice! Here's your one stop vampire shop! Whether you are a psychic or living vampire, black swan or lifestyler Boutique du Vamprye has you covered.
Carl Mack Presents
1010 Conti Street
(504) 949-4009
Our Costume Closet is Massive! Come visit or contact us to find what you are looking for! Costumes start as low as $75. Carl Mack offers costume rentals with over 1,000 unique and fun costumes to choose from!
Miette
2038 Magazine Street
(504) 522-2883
Located in the Lower Garden District of New Orleans, Miette is not your typical boutique, it's more like a wonderland. Find unique jewelry, housewares, accessories, beauty wigs and more!
Glitter Box N.O.
1109 Royal St.
(504) 568-0955
Glitter Box is a shop space run for and by womxn in the French Quarter of New Orleans, LA. By showcasing artists and makers, hosting workshops, and supporting social justice groups, Glitter Box aims to be a space for celebration and community action.
Glitter Box use an inclusive definition of "womxn" including trans women, genderqueer women, and non-binary people who are femme-identified.
Funky Monkey
3127 Magazine Street
(504) 899-5587
With a mix of vintage items, costumes, and novelty wear—think tie-dyed dresses and men's suits printed with scenes from Pac-Man and Tetris—this store is worth a visit during any stroll through the Magazine Street shopping district. It's also a reliable source for seasonal costume wear, from wigs and feather boas to Hawaiian print shirts and hipster-friendly plaids. Novelty tees, many of them New Orleans-themed, are available to print on demand. Trade-ins are accepted.

Sally Beauty Supply
714 S Carrollton Avenue
(504) 861-2878
Sally Beauty is the world's largest retailer of salon-quality hair color, hair care, nails, salon, and beauty supplies.
Sally Beauty is a chain store which provides everything you need for hair tools and brushes, permanent hair color, hair treatment, and salon professional brand-name beauty products and supplies, including salon equipment.
Wicked Hues Hair Salon
Sola Salon Studio
4141 Bienville St Suite 104, #13
(504) 666-9968
Wicked Hues Hair Salon is a fresh and new Mid-City New Orleans Non-Gendered Sola Salon.
Get hair as awesome as the rest of you! Anna specializes in curly hair, colorizing, and pixie cuts.
Film Make-up Academy
Film | TV | Commercial
(504) 756-7610
Learn the art of contouring, highlighting, covering flaws, character development, period make-up, special effects make-up including cuts, bruises, gun shot wounds, black eyes, broken noses, aging, warts, deformities, burns, bald heads and more.​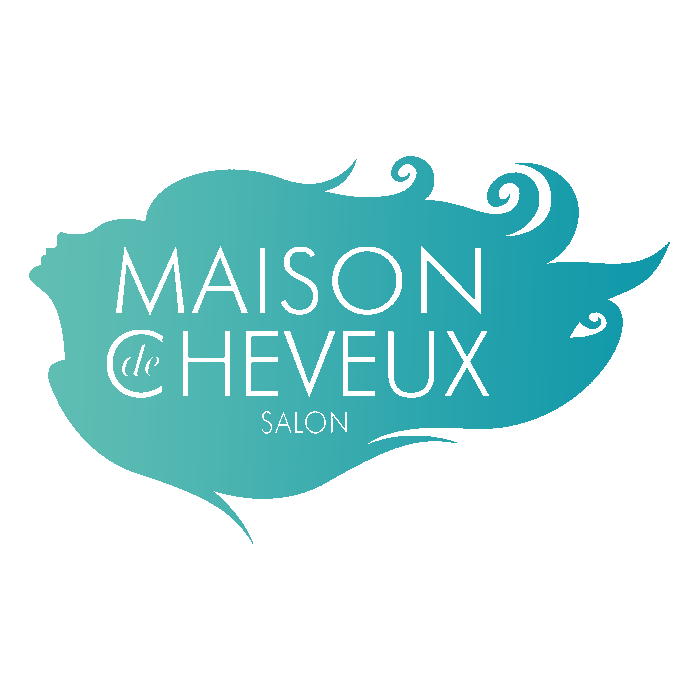 Maison de Cheveux
201 Saint Charles Avenue | Suite 127
(504) 908-4247
With an eye for delivering affordable luxury and a passion for making the entrepreneurial dream come true, Nicolle, a color specialist, has hand-picked a creative team of stylists and passionate visionaries — as a result, Maison de Cheveux has evolved into a genuine destination salon in the heart of the CBD of New Orleans.
She Comes in Peace
3811 Chartres St
(504) 309-0089
She Comes in Peace is a hair salon and costume shop located in New Orleans' Bywater. This hidden hair salon is a perfect go-to to get ready for parades, Halloween and other special events! She Comes In Peace specializes in crazy colorful costumes and offers professional services for beauty, hair and make-up.
ricRACK Inc. Warehouse
1005 Anson Street
Gretna, LA 70053
ricRACK Headquarters
2359 St. Claude Avenue
(504) 218-5205
ricRACKnola@gmail.com
ricRACK is a costuming and arts education nonprofit serving the youth of New Orleans.
NOLA DDM
2359 St Claude Avenue
(347) 515-3431
NOLA DDM offers full service for apparel and sewn goods, including everything from development, tech packs, pattern making, sampling and sourcing, all the way to production of your final product. Each member of the NOLA DDM team is equipped with years of industry experience and skill.
NEW ORLEANS MAKE-UP & HAIR ARTISTRY​
Preaux Face
7150 Saint Claude Avenue
(504) 264-2117
Preaux·Face (prō-,feis) n. the trusted preaux·fessionals; an elite on-location makeup & hair artist team based in New Orleans, Louisiana. Preaux Face is a New Orleans based Makeup Artist and Hair team for bridal wedding makeup, commercial, photography, and special events.
Michaels
2900 S Claiborne Ave Ste 200
(504) 322-7559
Arts & Crafts supply store offering a wide selection that's sure to cover your creative needs.
FUNKY FRENCH QUARTER MAKE-UP & WIGS
FiFi Mahony's
934 Royal Street
(504) 525-4343
No Halloween costume is complete without a wig, and Fifi Mahony's is the place to get one. Since 1997 this establishment has been expertly fitting wigs based on their customers' costuming needs. Whether you need a wig for Halloween or just want to rock one for your French Quarter adventures, you're sure to find something at this local shop.
FIERCE • FUN • FABULOUS EYELASHES​
Chimera Lashes
info@chimeralashes.com
(504) 276-9717
Chimera lashes are beautiful, unique, intense, and a show-stopper to add to any look and a drag queen's or costume gal's dream! Friendly and insanely talented artists! The lashes are light weight and multi colored in various textures such as UV reactive lashes, holographic lashes, and glitter lashes. Put your best last forward!
FINE HANDMADE MASKS FOR PARTIES & PLAY
Maskarade
630 St Ann Street
(504) 568-1018
Located in New Orleans' historic French Quarter, Maskarade carries a large selection of masks from some of the best local and national artists whose fabulous creations are done in a variety of mediums. We can help create an unforgettable party experience with masks for Mardi Gras, Halloween, Fiesta de Quinceanera, Sweet Sixteen, Bachelorette parties and Wedding or Wedding receptions. The possibilities are endless!
Party City
1000 S Clearview Pkwy
(504) 733-7599
Chain store with party supplies, balloons, Halloween costumes, kids birthday supplies, adult and kids seasonal costumes, and home holiday decoration.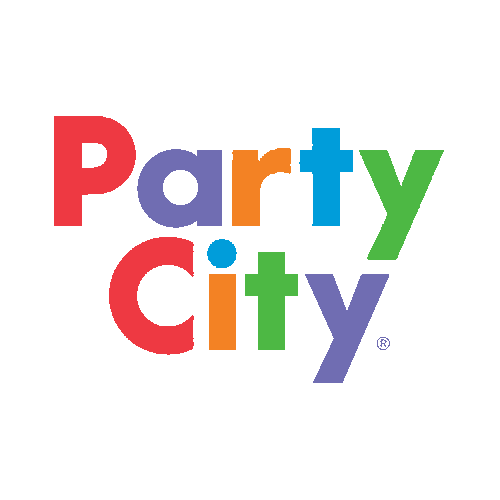 Etsy
www.etsy.com
Find the perfect handmade gift, vintage and on-trend clothes, and unique jewelry on Etsy.com, an e-commerce website focused on handmade or vintage items and craft supplies. Etsy is the online community for DIY Headquarters, Independently Handcrafted Accessories, and Personalized Gifts.